There are different types of ATVs in the market. Some are designed for casual tasks like hunting or playing. In contrast, others are manufactured for military, industrial, or for other fields of work. If you are thinking of buying an ATV for yourself, you have to find and choose what goes with you. So to help you with that, we are here with a brand new article. In this article, we'll be talking about the different types of ATVs and help you find the best one for you. So read to the last!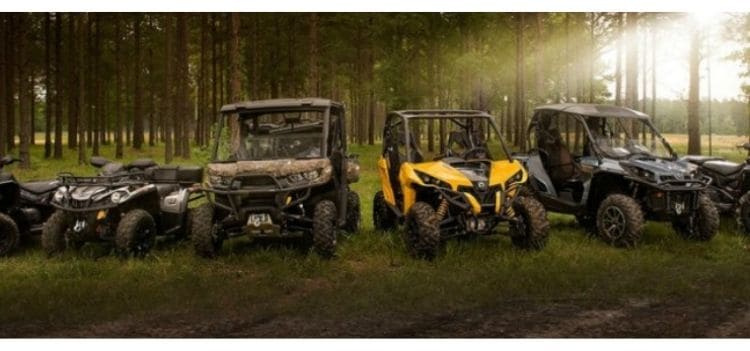 Different Types Of ATVs: Everything You Need To Know.
There are various types of ATVs to fulfill the different criteria depending on the owner's interest. If you know about the available versions and their needs, you will have a better chance of choosing a quad bike. People mostly know about four-wheelers. But the surprising fact is that ATVs also come in three, six, or even eight ones!
In this article, we'll focus on the main 4 types of ATVs. Here's what you need to know about the different types of ATVs-
1. Utility ATVs
The most ATVs that we see on the market are Utility ATVs. They are mainly used for hunting or for industrial works. They are housed with a short suspension, a big motor for more power, and more accessories.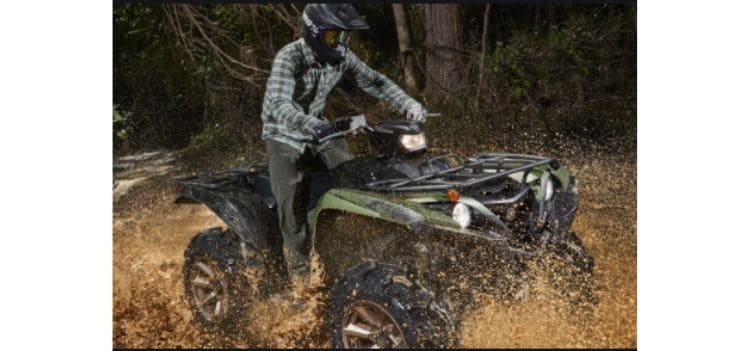 Utility ATVs are sometimes used in agricultural industries also. In fields or workplaces, they are used in repairing or feeding tasks. Moreover, for carrying heavy work-load or cargo, Utility ATVs come in very handy. They are powerful and can carry tons of weight. On the other hand, in desert areas, Utility ATVs are used for recreational purposes. Riders enjoy the time fully while riding a Utility ATV.
The Utility ATVs are strong, compact, and last for a long time. As told earlier, they have a powerful engine that can generate massive power. Their engine ranges from 800cc to 1000cc.
2. Sport ATVs
They are also called mid-ranger ATVs and sometimes called an all-rounder. They have an engine range from 300-700cc. Sport ATVs are swift and perfect for handling. Generally, Sports ATVs are not for all types of people. For people who want to take their ATVs on heights and need to cut corners, Sports ATVs are for them!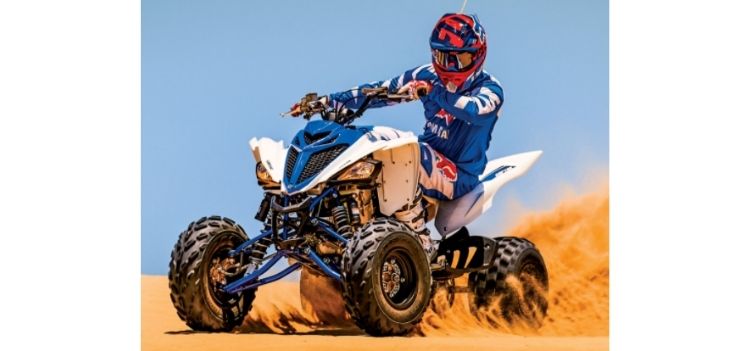 The Sport ATVs are built for athletic events. They are built for recreational uses and can be a good option for people looking to compete and run. They have light body frames that make simple jumps in intense competitions. These ATVs are fitted with powerful engines to generate power. They also come with a long-travel suspension and have excellent handling.
Sports ATVs give an exciting atmosphere that helps the rider to feel linked to the car. If you know how to drive an ATV, you can easily have fun with this ATV and enjoy your experience. The Sports ATVs come with a better handling experience for more adventurous rides. So that's why this ATV is unique.
3. Side By Side (SxS)
In short, side by side is known to many as "SxS." They are called side by side because there are two seats at the front where two persons can sit. Besides this, some of us may not know that they are also called "Rhino's." At first glance, you can think of them as a golf cart. The reason behind this, they are not like the traditional ATVs. They have a shape like golf carts and can carry extra passengers. So you can take your whole family on a trip!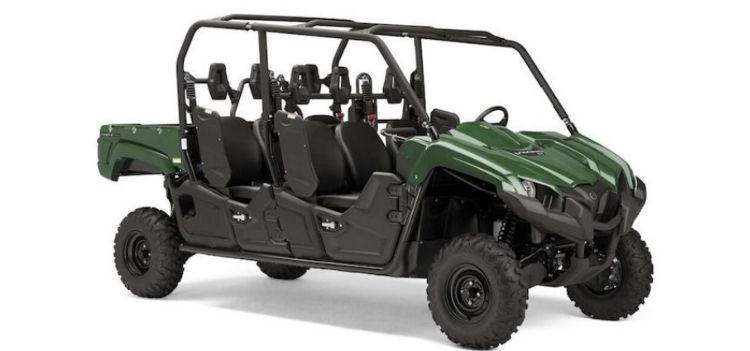 Although they have the capacity and ability to carry passengers, still it is lightweight. They have the same suspension type as the sport's one and has a more powerful engine to transfer power to the wheels. The SxS can take you and your mates to destinations that you would not have considered possible!
The main part that differs from normal ATVs is that they have a steering wheel rather than handling the ATV. They also come with foot pedals and seat belts. This ATV is close to a sports vehicle. For providing a thrilling ride with a group, this type of ATVs come with a quick acceleration mechanism. Alongside, for riding in hilly or bumpy areas, they are equipped with an excellent suspension.
4. ATVs For Youths
Youth ATVs are customized to the size and level of experience of your infant. Kids as young as four years old will start with electric starters and mechanical clutches to show them how to feel the various gears and how to travel around them. And for youngsters who want to have a thrilling experience, there's an ATV for them.
The Youth ATVs are manufactured focusing on the children. They are not for adults. So they come in cheap than the regular ones. As they are made for kids, so safety is a big concern here. With this in mind, instead of having powerful engines like different types of ATVs, the Youth ATVs are less powered as they come with an engine range from 50cc to 120cc.
The Young ATVs or ATVs for Youths are smaller in size than other ATVs. They offer almost no suspension, a light-powered engine, automatic transmission, or no gear at all. Youth ATVs are designed for riders. These ATVs are good for learning or with little experience. Children's ATVs are typically limited. The weight range is between 100-150 lbs.
What Are The Different Sizes Of ATVs?
The different types of ATVs vary in size. As the different ATVs have different user bases, they also differ in size, structure, and function. The smallest ATV is the Young ATV for kids.
The lowest engine capacity ATV is the Young ATV. They come between 500cc to 1200cc. After them comes the Sports Quad with around 700cc engine. The Utility ATV comes next in the queue. They have a powerful 800cc ATV, and SxS has more than 1000c, the highest of them! The size of the ATVs also follows the same sequence.
What Is A Good Size ATV For Adults?
The different types of ATVs have an important impact. To decide the right ATV for you, the first concern should be your physicality, age, height, working environment, and last but not least, weight.
After you have your ATV, you have to spend a lot of time on this vehicle. So the first thing that you'll be needing is a relaxed and not too crowded pit. A smaller ATV (about 400cc) should be a decent match for adults up to 5'10." But this requirement may vary if you have any specific reason or want a more powerful one. And if you are taller than that and have a healthy body, you should go for higher ones. A 500cc ATV with more power will be suitable for you.
Different Types Of ATVs: What Are The Important Differences Among Them?
There are certain things based on which the different types of ATVs differ from one other. It can be size, weight limit, engine capability, or even the type of work environment. The most prominent differences between different types of ATVs are-
Size: The first and foremost thing is the size of an ATV. From the outside, you can easily identify which one is a kid bike and which one is for the adults. The size of ATVs can vary due to many reasons. First of all, the seating capacity. The SxS ATV is bigger than a Utility ATV. The cause behind this is, they carry more passengers and weight. On the other hand, a Youth ATV is smaller in size because they carry kids, and they have a less powerful engine of only 50-100cc engine.
Engine: The bigger engine adds more weight and takes more space, right? The engine size and capacity is one of the main reasons we see differences in different types of ATVs. The ATVs with powerful engines like SxS or Utility ATV have more power and bigger size than the other ones.
Weight: The ATVs are manufactured differently for different categories of people. And there is even difference in materials, body parts, and other features. The SxS can carry more weight, while Young ATVs can carry around 100lbs. So they are not the same.
Usage: Although we have covered all the basic differences, this one is as important as the previous ones. Depending on usage, purpose, and work environment, different types of ATVs are built differently. For example, sports ATVs are built lightweight and Swifty for providing thrilling experiences, and Utility or SxS ones are built for agricultural, military, or industrial purposes.
Conclusion:
We believe we could deliver you all the information and guideline related to different types of ATVs. Besides we have given a few extra information. Still, if you have anything to know, leave a comment below. Thanks!