Can you imagine how much power it requires to use a winch? Getting those big monster trucks from those muddy swamps out doesn't seem like a job that you can do with low power supply.
To make the winch rolling, you've got to feed it with a lot of power. Without the best battery for the winch, you're doomed.
And having just a battery that provides a lot of power isn't enough. It needs to be sustainable too. If it drains fast, then it's no good.
So, getting the perfect winch battery requires you to do a lot of research. But not everyone can afford to devote much time to the task. For them, I've got the 7-best battery for winching right here.
No need to search anywhere. Just take a look.
BEST OVERALL
XS Power D6500 XS Series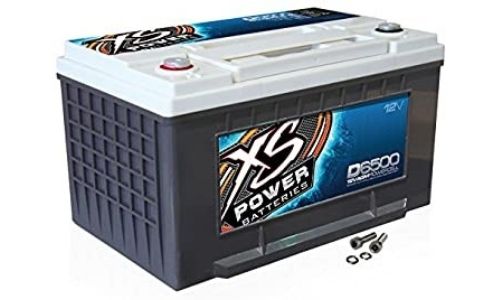 Higher CCA and RC rating.
Optimal performance in all conditions.
Super low-self discharge.
PREMIUM CHOICE
Optima batteries yellowtop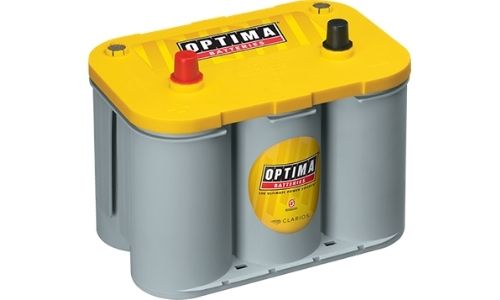 Reliable consistent power supply.
Deep cycling capabilities.
Superior heat-reduction system.
GREAT VALUE
Exide Edge FP-AGML4/94R Flat Plate AGM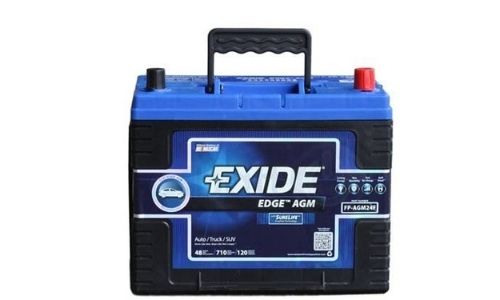 Over two hours reserve capacity.
Sustainable performance.
Super solid leak-free construction.
7 Best Battery for Winch—with Informative guide
Getting any battery to power up your winch is not a good idea. That's because not all cells are compatible with winches. And even if they are, they might not provide enough power to run the machine. Either way, there is a risk of wasting your money on a wasteful purchase.
To avoid any such thing from happening, take a quick peek at the winching battery listed here.
1. XS Power D6500 XS Series 12V 3,900 Amp AGM—"Outstanding Performance"
You need to have a reliable power source to make sure the winch receives the power to operate. For that, there is no better option than an AGM battery, such as the XS Power D6500.
This 12-volt battery got to offer a lot of cool stuff.
Taking from the top, you get a 1070 CCA rating that makes sure, in cold conditions where other batteries fail to perform, it supplies power to run your machine. On top of that, in hotter conditions, the battery performance doesn't deteriorate like others.
That's because, with an AGM battery, you get a sealed-up battery that makes sure the battery retains water to perform at its optimal level at all conditions. Plus, the construction makes for a more secure system as there is no risk of spilling. That makes it perfect to use on your off-road vehicles.
In addition to good electricity reliability and low-self discharge, you get an easy to mount battery—install it at any position you like.
Technical features
Battery: 12 volts, 3900 amps.
CCA rating of 1070.
Reserve capacity 150 minutes.
Spill-proof AGM construction.
Valve regulated and vibration resistant.
Ultra-low internal resistance.
Specifications
Brand : XS Power.
Model : D6500.
Battery Type : Lead-Acid, AGM.
Why Will You Like This Product?
The reserve capacity of it is a sure game-changer. If there is any fault in the system, it will still be able to provide power for 150 minutes. Now, that's impressive.
PROS
Low-self discharge.
Easy to mount.
Comes with a handle.
Perfect for both cold and hot conditions.
Superior build quality.
CONS
2. Optima Batteries 8003-151 34R RedTop Starting Battery—"Innovative design"
Optima is a brand that is famous for making some of the best batteries in the world. Their innovative design puts them at the top of the market. No surprise, they got the best battery for trailer winch—the RedTop 8003-151 34R.
The first thing you notice about the cell is the size. It is not that big. And it weighs less too. 37.9 pounds for a battery is not too dense as you know they can be heavier.
But that is just one of its best parts. There are so many others. For instance, take the cold cranking amp that it has to offer. The 800 CCA is lower than the earlier model but is more than enough to ensure power to the machine in chilly conditions.
However, the design factor is what makes the battery stand out. With 15x more resistance to vibrations, it is just the ideal kit to have on those off-roader vehicles. On top of that, the low internal resistance of the cell makes sure it doesn't heat up and drop the voltage. So, on-demand it offers high current.
Technical features
Power supply: 12volts.
Has an 800 CCA rating.
Reserve capacity of 100 minutes.
Low-internal resistance.
15x times more resistant to vibrations.
Specifications
Brand: Optima.
Model: OPT8003-151.
Battery Type: AGM.
Why Will You Like This Product?
Compared to most other similar products in the market, the Optima is much more durable.
PROS
No-spill.
Strong build.
Easy to mount.
Perfect to use on all conditions.
Affordable.
CONS
Not suitable for all rides.
3. Odyssey Battery 48-720 Battery—"Unconditional Power Supply"
Modern cars have so many electrical elements that it is hard to go by without the right power supply unit. Add the winch to the list, and you've got to have a battery that offers constant power.
In that case, Odyssey Battery is the way to go.
Doesn't matter whether you know car batteries or not; you might have heard about the brand. It's one of the best in business. Thee 48-720 from comes to prove that again with superior performance.
So, what it got?
To start, it offers a high CCA and RC number: 723 and 123 minutes. In all honesty, most won't ever need to push to the limit. But it's good to have.
On top of that, you've got an AGM construction that gets made to last. Just install it and forget about it as it doesn't require you to water the battery. The enclosure makes sure there is minimum vaping.
That's the secret of its high performance and low-discharge rate.
All in all, with a solid build, superior performance even in bad weather, and an easy to install cell, Odyssey makes itself a top-pick.
Technical features
AGM battery.
Long service life.
Higher CCA rating: 723 .
Exceptional Reserve Capacity: 123 minutes.
Easy installation.
Weight: 49 pounds.
Specifications
Brand: Odyssey Battery.
Model: 48-720.
Battery Type: AGM.
Why Will You Like This Product?
The performance it offers in extreme heat conditions sets it apart from the competition.
PROS
Easy to install.
Durable .
Great performance.
Low-self discharge.
Affordable.
CONS
4. NORTHSTAR Pure Lead Automotive Group 34/78 Battery—"Instant Power"
For instant power to your winch, you got to try out the best battery for the electric winch, aka the Northstar Pure lead 34/78.
Now, this is what a quality battery looks like. You get a spill-proof gel battery that makes sure to avoid any accidents. With the high crank amp of the AGM is always in action to power up your winch and other electrical devices on demand.
For me, Northstar, however, makes its mark in hot conditions better. Where most batteries start to drain faster in the hot Death Valley heat, it will work as usual with minimal discharge rate. Credit to the heat-resistant plastic that keeps things inside of the battery perform without any interference.
On top of all that, you get 134 minutes of backup reserve capacity. It's one of the best.
Technical features
Voltage: 12 volts.
Has a 880 CCA rating.
Reserve capacity up to 134 minutes.
Spill-proof AGM construction.
Weight: 50lbs.
Specifications
Brand: Northstar.
Model : NSB-AGM-34/78.
Battery Type : Lead-acid, AGM.
Why Will You Like This Product?
Though it's a bit heavy, the installation of it is quicker thanks to the top-handle. It makes for easy picking.
PROS
Solid build.
Easy to install.
Reliable power supply.
Quality handle.
CONS
Looking for a Badland winch reviews? Check this: badland zxr winch
5. ACDelco 48AGM Professional AGM—"Ultimate Versatility"
If you need a marine battery for the winch, then ACDelco got you covered with the 48AGM. But you can use it for your land rides too—not to worry.
Like all the others, it's an AGM battery. So, expect to get high power on demand. Thanks to the low-internal resistance, the response is much better. Even the charging time of it is faster than your regular batteries.
Not to forget about the water retention for which AGM get so adored. But that's all given. In particular, ACDelco gives you a high density of negative plates inside that AGM construction. Those plates are helping you to get increased battery life and performance as they help to keep the heat down.
With that, the improved acid circulation also helps the cause. And that all make for the perfect battery to support those heavy-lifting winches that need constant power.
Technical features
Supplies 12 volts.
Reserve capacity of 120 minutes.
CCA rating is 760.
Uses AGM technology.
Heat reduction negative plates.
Specifications
Brand : ACDelco.
Model : 48AGM.
Battery Type : AGM.
Why Will You Like This Product?
The batteries performance in both hot and cold conditions makes it the ideal option to have for your ride.
PROS
Superior performance.
Fast charging.
Easy to install.
No leaking.
Better battery life.
CONS
6. Optima Batteries 8042-218 D75/25 YellowTop—"Superior Quality"
Whenever the Optima brand name pops up, you can expect one thing for sure: Quality. No different in this case with the YellowTop either.
Just like its counterpart RedTop, it offers 15x times more vibration resistance. On top of that, it gives a 3x longer life with zero-maintenance required.
However, the main feature is the deep cycling capabilities of the battery. The regular AGM cells supply a massive surge of power right on the front. But tools like the winch require constant energy. And the YellowTop delivers just that. You can discharge it deep.
Besides the tolerance against humidity, temperatures of the battery give it a long life-span that typical AGM batteries can't match.
To sum up, the Optima is perfect to meet the high power demands of the winch.
Technical features
12-Volt.
Offers 620 Cold Cranking Amps.
Size: 9 5/16″ x 6 13/16″ x 7 5/8″ tall.
Weighs about 37.8 pounds.
Reserve capacity of 100 minutes .
Optimal starting power even in bad weather.
Fifteen times more resistant to vibration.
Specifications
Brand : Optima.
Model : 8042-218 D75/25.
Battery Type : AGM.
Why Will You Like This Product?
To run those heavy-duty winches, the Optima is the right type of battery as it offers constant power over a long period.
PROS
Durable.
Provides constant power.
Easy to install.
Higher reverse capacity.
Good CCA.
CONS
7. Exide Edge FP-AGML4/94R Flat Plate AGM—"Unstoppable Force"
To complete the list of the best winch batteries, I give you the Exide Edge. Compared to all the others, it offers the most backup minutes in terms of charging system failure.
How many hours?
Two hours twenty minutes, to be exact. That's no joke. Even the cold-cranking amps it offers is on par with some of the best. It can work in freezy conditions well as it has an 800CCA rating.
Plus, having the AGM build, it is quite durable too. To handle heavy loads like a monstrous winch, you've to go for the sealed AGM. It meets those high power demands without any issue.
On top of that, you can expect it to perform the same way for years to come. It goes through a rigorous stress test to ensure that kind of reliable and sustainable performance to the users.
So, it's worth a shot.
Technical features
12 volts battery.
Reserve Capacity: 140 minutes.
Cold Cranking Amps rating is 800.
Uses sealed AGM technology.
Weighs about 53.3 pounds.
Specifications
Brand : Exide.
Model : FP-AGML4/94R.
Battery Type : Lead-Acid, AGM.
Why Will You Like This Product?
The lifespan of the Exide will exceed your expectations.
PROS
Greater capacity.
Superior performance.
Long-lasting.
No maintenance required.
Vibration resistant.
CONS
Too heavy.
Hard to install.
Buying Guide—How to get on with the search?
Ok, you've got introduced to some of the best battery for the winch. The next thing you need to do is pick one.
However, you're still trying to identify which one should be best for your use. To get your doubts cleared, you can check out the buying guide.
Compatible or not:
Before thinking of getting any battery, you should always make sure whether it's compatible with the winch.
If it doesn't match the vehicle you ride, then the battery is not the right fit. It's that simple.
Durability:
Getting a durable cell is something you should always prefer over any other thing. Vibrations, shocks, heat, and other climate conditions usually play role in damaging the battery. If the battery you're getting can resist them, then it will last for a long time.
AGM batteries in this sense are better compared to regular batteries due to the solid build structure that helps them avert most conditions. Plus, they are spill-proof making them less prone to accidents. Not to forget, they are better for the environment.
Weight:
This is a factor that needs some serious conditions. With low-weight batteries, you will be able to install them in the car without any second pair of hands.
Even if it weighs a bit, if there is a handle to pull it up easily, that will make the work a bit easier. But the lighter the weight, the easier to install.
CCA and RC:
By now, you should be familiar with the terms. But for some reason, you're not, then let me give you a quick brief.
CCA is cold-cranking amps. Now, in the battery, the CCA denotes the power supplying capability in cold conditions to get things running.
On the other hand, RC stands for reserve capacity. It gives you a battery backup period in case of charging system failure in the ride.
So, the higher the CCA, the better it works in cold conditions to get the engine running. Similarly, the higher the RC, the more time backup time you've got.
FAQ:
Will a lawnmower battery power a winch?
No. It won't be able to provide the constant power required to run a machine like a winch.
How long will a winch run on a battery?
Based solely on the reserve capacity, then you will get 1-2 minutes run time for your winch—depends on the battery power.
Do you need two batteries for a winch?
It's not a necessity. But in case, there is an emergency where the car battery charging isn't working, the more RC backup you've got the better. That makes a good case for dual battery in those instances.
Will a winch affect my battery performance?
When working with heavy-loads, winch draws a lot of amps that can affect battery performance as it will drain faster.
What kind of battery for a winch?
A battery with higher CCA and RC is always the way to go. Just like any of the Optima or Odyssey or any of the other ones on the list.
Conclusion:
To seal the deal, just like the AGM's right here, I would say to get the best battery of winch, you've to have a good budget.
With low CCA and RC batteries, you won't get the job done. That's why to try the ones here. Or find alternatives that offer similar or better performance.
Hopefully, the battery you get won't betray you when towing those heavy loads. And don't forget to share what you've got.